Home |
IP Acquisitions & Commercialization
| Community & International Technology Transfer | Special Interests | Products | Consultants
Public & Private Offerings
| Mergers & Acquisitions | Joint Ventures | Venture Capital | Investment Banking Support



The HarVic Center | HCDE | Investment Research | Market Research | Realty Research | Research News & Reports




Course Syllabus | Registration | Faculty | Financial Information | Library
History & Mission
| Administration | Contact HRI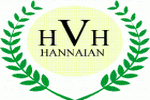 Hannaian Research Institute
Capital Market & Investment Research • Technology Transfer • Investment Banking Support • Specialty Education

Innovation In Industry & Education
Global Research & Commercialization of Intellectual Property
, and International
Technology
Transfer
The Hannaian Research Institute (HRI) is an entrepreneurial research institute engaged in conducting socially conscious research, intellectual property (IP) acquisition activities, intellectual property commercialization & technology transfer services, and professional academics. It offers investors, entrepreneurs, researchers, inventors, authors, and students world class opportunities within its unique sphere of operations which are centered around Capital Market Driven Economic Development.

HRI's business activity is concentrated on the development and licensing of Intellectual Property rich innovative products and services, with a focus on satisfying the investment objectives of legally qualified and sophisticated investors. A special area of focus in intellectual property development is HRI's Online Course Development System (OCDS), which develops and licenses specialized online courses to educational institutions and colleges.


Intellectual Properties, otherwise described as the legally protected rights to innovative ideas and creations have long been considered by business experts as the most important engine driving successful business enterprise in the modern global economy. HRI's mission is to promote and conduct responsible entrepreneurship internationally. It focuses on the study and practice of Investments, Education Productivity Research, the business of Intellectual Property (IP) and its commercialization, and the business of Community & International Technology Transfer (ITT) for Economic Development.



Intellectual property commercialization & technology transfer has been facilitated by t

he Bayh–Dole Act or Patent and Trademark Law Amendments Act in the U.S., and enactment of similar laws globally. Bayh-Dole is United States legislation dealing with intellectual property arising from federal government-funded research. Adopted in 1980, Bayh-Dole is codified in 35 U.S.C. & 200-212, and implemented by 37 C.F.R. 401. Among other things, it gave U.S. universities, small businesses and non-profits intellectual property control of their inventions and other intellectual property that resulted from such funding.
Capital

M

arket & Investment Research



Through Hannadex.com, its Capital Market & Investment Research Portal HRI delivers important Investment, Busines, Technology Transfer, and Global Trade information essential to modern global market operations.


Innovation In Education



HRI has developed proprietary state of the art technology and its online education delivery platform SchoolGenes.com, which it also licenses to teaching institutions needing to deliver their courses online. In addition, the Institute's
Hannaian Open University (HOU) allows any teacher, institution, organization, school, church, corporation or other entity to utilize the SchoolGenes platform and facilities to deliver their course, mini-course, class, presentation, or training program online to a group of students or audience. Anyone can have their own online classroom on SchoolGenes.com under Hannaian Open University. It provides a unique meeting place for innovators in Education. HOU is the Hannaian Research Institute's commitment to promoting education and learning in recognition of the United Nations campaign for International Technology Transfer designed to assist developing communities and countries.
History



HRI is an internationally based privately held Investment Research Institute that began operations in 1996 as the Hannaian Investment & Publishing Group & Business Training Institute, Divisions of the Hannaian International Group. Hannaian International, a family owned business, was initially established to conduct socially conscious research and investments in real estate, and intellectual property rich emerging growth companies. It has developed over the years to its current operations focused on Global Investment Research, Intellectual Property Acquisitions & Commercialization, and Technology Transfer. HRI operates two research centers of excellence, the HarVic Center for International Technology Transfer (HCITT), and the Hannaian Center for Digital Engineering (HCDE).

HRI operations encompass the following specific activities:
• Research, Acquisitions & Commercialization of Intellectual Property
• Investment & Market Research in Emerging Growth Companies Internationally
• Research Reporting & Publishing
• Protection & Maintenance of Intellectual Property
• Evaluation & Certification of Intellectual Property
• Global Research Support & Coordination Services for University and Independent Researchers
• Academic Training in the Business of Investing, IP commercialization, & Technology Transfer
• Education Systems Research for Increased Productivity
• The HarVic Center for International Technology Transfer (HCITT)
• The Hannaian Center for Digital Engineering (HCDE)
• The Hannaian Charitable Trust (HCT)
HRI focuses on providing these services to students, industrial developers, independent researchers and inventors, education systems, government & community development agencies, and to university and research institutes to complement their current research, technology transfer, and I.P. commercialization efforts.
Through its affiliation with Hannaian Investment Banking Support Services (HIBSS) the Institute assists private and publicly traded emerging growth companies and venture capitalists in their acquisition of commercially valuable intellectual property which can provide needed value & productivity infusions, and increased shareholder value.
HRI conducts its affiliated operations and research activities in various locations.
Mission



HRI's primary mission is to conduct and promote socially conscious research, education, and entrepreneurship internationally. It focuses on the study and practice of investments, the business of intellectual property acquisitions & commercialization, and the business of community & international technology transfer for economic development.